Bone defects, deformities, discrepancies in length
Dr. med. Peter H. Thaller, MSc
professional expertise for over 20 years
Internationally recognised limb lengthening and deformity correction
Dr. med. Peter H. Thaller, MSc
professional expertise for over 20 years
Tailored to your specific needs, with outstanding results
Dr. med. Peter H. Thaller, MSc
professional expertise for over 20 years
3D-Surgery at Bethel Hospital Berlin
Bone defects, deformities and discrepancies in length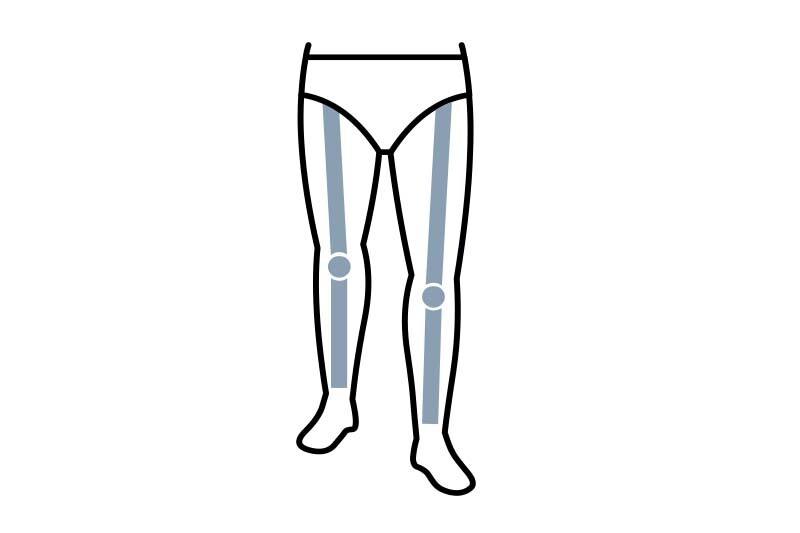 A person's arms or legs are not always exactly the same length: a discepancy of up to 1 cm is considered normal. Leg length discrepancies affect the entire musculoskeletal system and should therefore be corrected by time.
From a discrepancy of 1.5 cm, the use of shoe inserts, high shoes, or orthopaedic shoes is typically recommended. Where the discrepancies is greater, surgical correction may be the better option.
In most cases, this involves lengthening the shorter limb, but shortening the longer limb is also an option, but less common. In patients with short stature due to dwarfism and those who desire stature lengthening for other reasonsboth legs are lengthened, sometimes followed by both upper arms.
The most efficient and biological method of lengthening bones is called distraction osteogenesis. Using the very latest methods, this treatment can usually be carried out as a minimally invasive procedure involving just tiny skin incisions. The bone is first cut through gently and then stabilised using a motorised intramedullary nail. The bone begins to heal and forms the "callus". After a few days have passed, this callus is then expanded by around 1 mm each following day by activating the drive in the intramedullary nail. The procedure, which is brief and easy to perform, is usually carried out 3 times a day and is typically painless. As a result, several centimetres of complete, biologically active bone can be grown in situ over a period of time. This bone is indistinguishable from the bone around it.
All procedures are preceded by a careful examination, analysis, and action plan based on the principles set out below. If the patient has concomitant deformities, these can usually be addressed at the same time. In some cases, external implants, fixators, plates (also with drives), and combined procedures may be aplied. Minor length discrepancies can also be corrected at one time without distraction
Click here to find out more about the leg lengthening treatment process with implants for full and partial weight bearing.
Your GP or specialist recommends an operation? Click here to arrange a consultation.
Have a general question on our treatments for length differences? Click here for the answer…
Deformities, Malalignment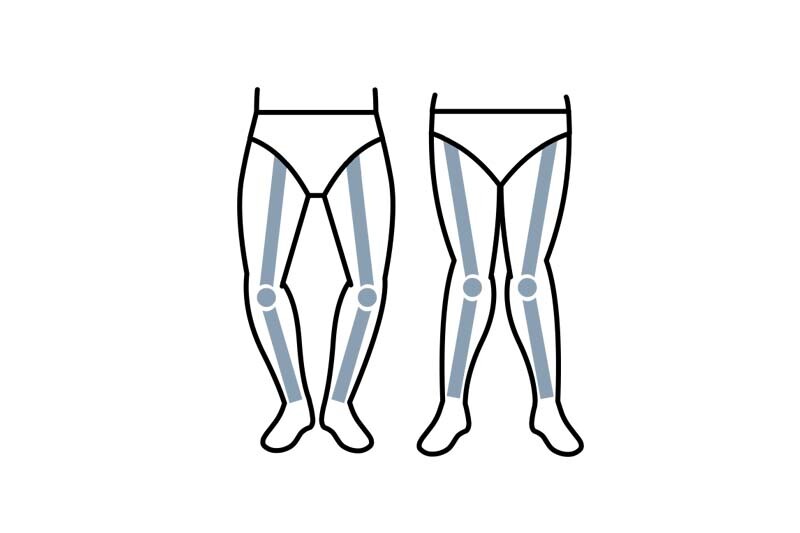 A malalignment can present as bow- legs or knock-knees. Constant, unphysiologic overload of joints  can cause and promote chondral lesions – a condition known as arthrosis.

Advanced arthrosis can be painful and significantly restrict movement. In the late stages of arthrosis, an artificial joint replacement – sometimes also called "internal amputation" – is often the only way to manage the patient's symptoms and improve their mobility.

If bony realignment performed early enough, arthrosis can be averted or its progress slowed down, thus preventing the need for an artificial joint replacement.
Patients with leg deformities such as bow-legs and knock-knees require treatment plans carefully tailored to their specific situation. This is done on the basis of a thorough examination and detailed analysis.
A bony realignment requires a detailed digital or conventional planning/drawing . An individual plan of care should cover the exact location of the problem, its extent, the bone correction technique to be used, and the various methods of stabilisation.
In addition to the important task of determining the exact site for correction, a wide range of procedures, as well as, above all, various implants for stabilisation need to be weighed against each other. Modern plate systems and frequently minimally invasive, highly stable intramedullary nail procedures can be applied.
Children at growth age, deformities and leg length discrepancies can also be corrected in some cases using guided growth surgery. In this procedure, growth cartilage is specifically inhibited, either temporarily or until the child has stopped growing, using screws or small plates. 
Your GP or specialist recommends an operation? Click here to arrange a consultation.
Have a general question on our treatments ? Click here for the answer…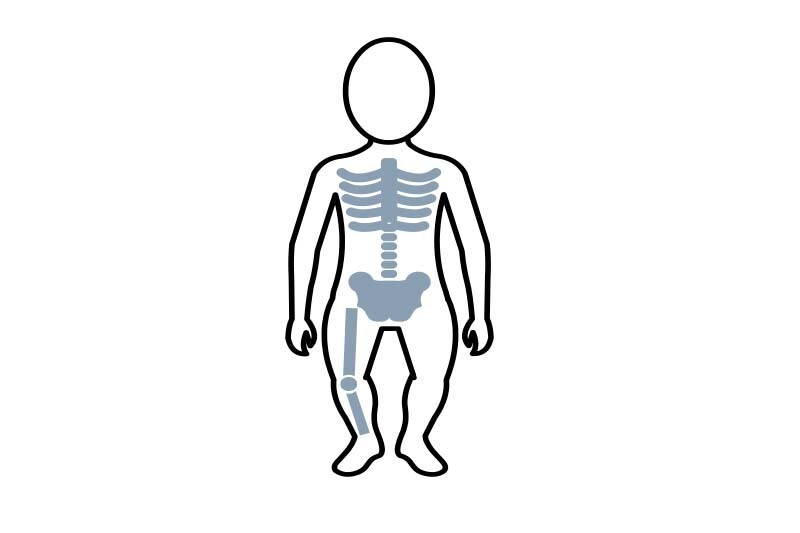 There are over a hundred known types of short stature. An initial distinction can be made with regard to the proportions between the torso and the arms and legs, giving rise to the two main types of restricted growth, known as proportionate short stature (PSS) and disproportionate short stature (DSS).

A rare genetic condition called achondroplasia is the most common form of DSS. It causes cartilage cells to ossify too early during growth. Bones grow more slowly and stay shorter as a result – particular in the upper arms and thighs. It is not uncommon for the shinbone (tibia) to grow more slowly than the calfbone (fibula), which can cause distinctly bow- legs and other physical problems.
Deformities of the lower extremity caused by growth disturbances can be corrected with surgery. In disabling cases of short stature, lengthening of both legs using the technique of "distraction osteogenesis" can significantly improve the patient's quality of life. During almost all lengthening procedures, other deformities such as bow-legs or malalignmentcan be corrected at the same time. As for axis deformities, treatment plans are tailored to the specific situation and needs of the patient.
Click here to to download "Seven Steps of Limb Lengthing" on the leg lengthening treatment process with implants for full and partial weight bearing.
Your GP or specialist recommends an operation? Click here to arrange a consultation.
Have a general question on our treatments? Click here for the answer…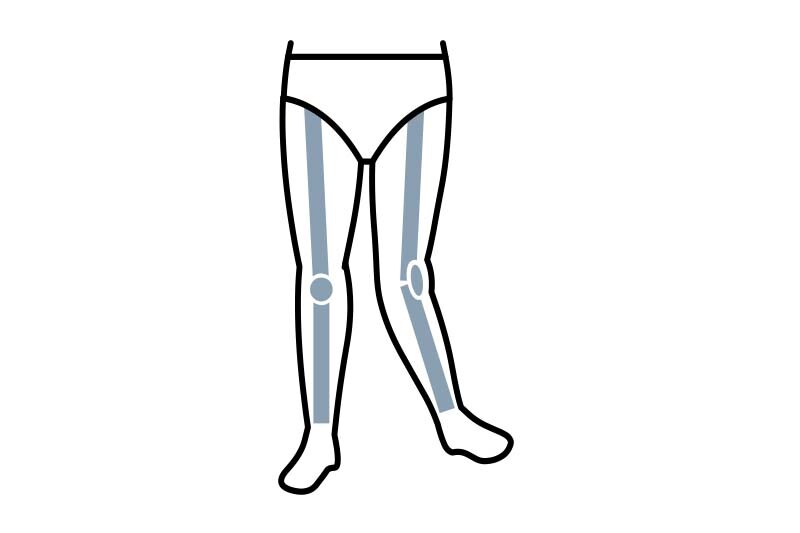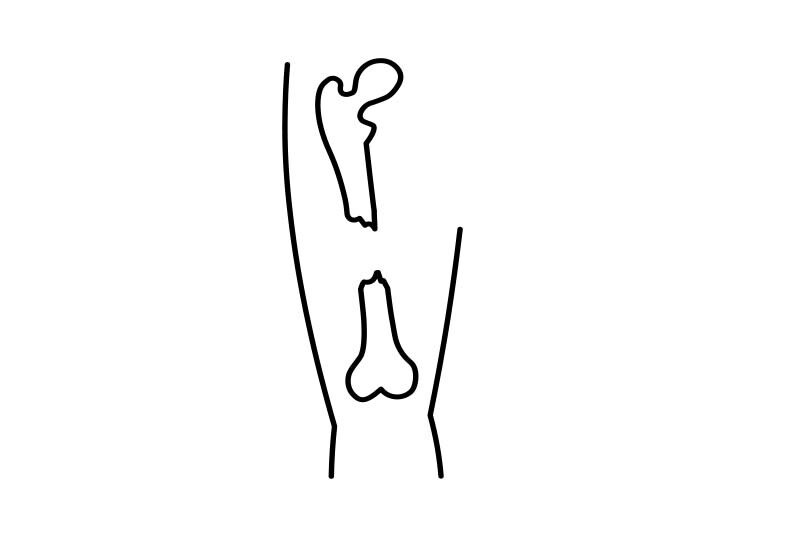 A bone that has been destroyed due to an accident, tumour, or infection can be reconstructed using a wide range of 3D-Surgery techniques. In most cases, such bone defects have a complex history, commonlyrelated toprevious attempts to correct them. An individual personal treatment plan that closely addresses the patients´ specific needs is therefore required.
Various procedures can be successfully used to reconstruct bone defects, including a wide range of bone grafts. Finally the highest- quality of fully biologic regenerate , however, once again can be provided bydistraction osteogenesis, here in a modified form: A piece of the remaining bone is slowly transported through the bony defect from one end to the other This pice of bone called transport segment is then followed by newly formed callus/bone which then develops to fully competent, new bone.This can be done safely using various external fixation techniques, and in appropriate cases also using state-of-the-art, motorised, fully implantable intramedullary bone transport nails. A similar technology using a motorised plate is currently being tested, but has yet to prove itself in practice.
Your GP or specialist recommends an operation? Click here to arrange a consultation.
Have a general question on our treatments? Click here for the answer…
Non Union / Pseudarthrosis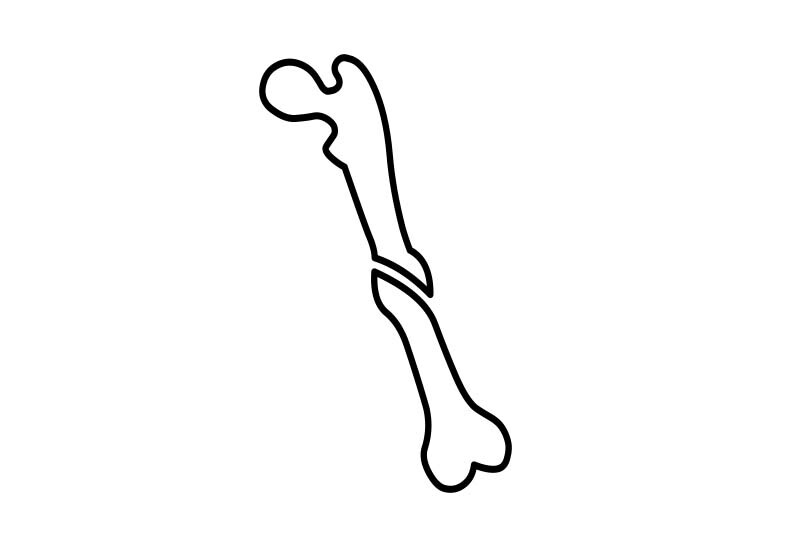 If a bone does not heal properly after a fracture or surgery, it is called pseudarthrosis or non union. Inadequate healing causes the bone to be too mobile and unstable. This can cause pain, frequent implant fractures, and sometimes severe functional restrictions and can lead to serious problems and possibly even the loss of a limb.
Dr. Peter H. Thaller, MSc – professional expertise for over 20 years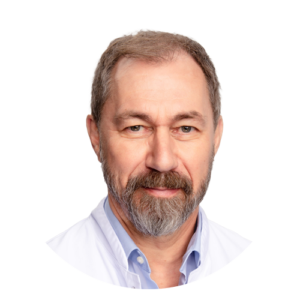 Dr. Peter H. Thaller, MSc is an internationally recognised expert in the field of limb lengthening and reconstruction surgery. For more than two decades, he has been sharing his knowledge and results of his research in scientific publications, books, and lectures on all continents.

He coined the term "3D-Surgery" to cover the procedures involved in treating bone defects, deformities, and leg length discrepancies, and his annual, several days lasting, international 3D-Surgery courses have since been attended by interested colleagues from over twenty nations.
In 2009, he founded the Department of 3D-Surgery for the treatment of bone defects, deformities, and leg length discrepancies as a "brand," so to speak, at the Department of General, Trauma, and Reconstructive Surgery at the Medical Center of the University of Munich. In addition to his work there as Head of 3D-Surgery, he is now also available to patients in the Berlin area.
An important part of work in 3D-Surgery takes place well before any procedure – a detailed analysis of the patient's problems. If surgery is then actually considered the best option, this is followed by careful preparation of an individual plan of care.

One of the key points of 3D-Surgery is distraction osteogenesis (bone lengthening), using fully implantable, motorized systems, and in this regard Dr. Thaller has been applying the latest surgical procedures for over 20 years. Starting with an electrically driven system developed at his clinic in Munich, he subsequently gained extensive experience with five different, motorized systems on over 1000 surgical procedures, including the magnetic driventechnique he currently uses. At the same time, he invented a range of modern surgical techniques to optimize the results of treatment with these implants. In 2019, he was the first physician in Europe to successfully use the latest generation of fully weight-bearing intramedullary lengthening nails for a medical indication for quadrilateral lengthing with deformity correction.

Distraction osteogenesis can be performed for the following problems, with or without deformity correction:
Leg length discrepancies
Deformities aroud the knee
Pseudarthrosis (Non union) of Femur/Tibia
Long upper arms
In the field of deformity surgery, for example to correct bow-legs or knock-knees, Dr. Thaller has a wide range of experience in all surgical bone cutting procedures as well as in the latest stabilisation techniques and scientifically substantiated, unique technology for fine adjustment of implants to improve the precision of realignment osteotomies.

Another part of his work focuses on defect reconstruction to replace missing bone after accidents, infections, or tumours. In addition to reliable procedures he has developed himself, e.g. the central traction cable method, he also uses magnetically actuated, fully implantable systems for bone transport. Dr. Thaller was one of the first surgeons in Europe to successfully use this modern procedure.
In his function at the Bethel Hospital in Berlin, Dr. Thaller contributes his many years of scientific and surgical experience gained in a university setting – combined with the high standards of a modern hospital committed to providing the best care to every patient.

List of scientific publications Dr. med. P. H. Thaller, MSc
Videos and Podcast with Dr. Peter Thaller, MSc.
Dr. Thaller "Zu Tisch mit Schwester Henrike"
Surgical Consultations and Contact
Your doctor recommends a detailed examination and/or treatment of a bone defect, deformity, or leg length discrepancy?
Dr. Thaller will be happy to advise you: by appointment during his 3D-Surgery consultation hours in Berlin.
You can, of course, all make appointments and ask general questions by telephone:
Telefon +49 30 / 7791 – 2321
Congenital and acquired (accidents, poliomyelitis and other growth disorders, infections, tumours) defects, deformities, and leg and arm length discrepancies.
The surgical treatment of bony defects, deformities, and leg length discrepancies has evolved significantly over the past 20 years. Innovative methods and minimally invasive techniques allow for a wide range of corrections. Our focus, however, is always on the safety of our treatments and patient comfort.
Treatment Costs
Treatment costs for German citizens are generally covered by the public and private health insurance companies without prior formalities.
Treatment costs for European citizens can be covered by the European health insurance agreements (Contact: The National Contact Point for cross-border healthcare in Germany – www.eu-patienten.de) There may be some exceptions, for example for stature lengthening procedures where the diagnosis of dwarfism does not apply.
Limb Lengthening Frequently Asked Questions
"I would use these words to describe Dr Thaller: Extremely professional, a pleasant team, an excellent teacher of junior doctors and students, international flair, very friendly and polite with a great deal of empathy, excellent patient advice. That's what a doctor should be like. Simply wonderful."
"The only doctor when it comes to limb lengthening - an excellent surgeon - great experience in different leg lengthening procedures - a great team - above all, a wonderful person - after all, nothing is more important than to trust your doctor/surgeon before, during, and after a procedure."
"Great advice and care, two surgeries that went perfectly: An excellent doctor and a real human being."